Aunt Philly's Oval Toothbrush Rug

18"x 36" with Toothbrush Needle


Autumn - Four Seasons

Jane Sassaman design - finished dimensions: 18" x 18"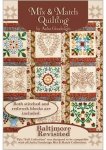 Baltimore Revisited

Mix & Match Quilting by Anita Goodesign.


Chenille By The Inch Basil

100 Linear Inches of Basil Chenille


Dakota Towel Toppers & Matching Scrubbies

Dakota Collectibles Embroidery CD with 15 designs for 5x7 Sewing Field.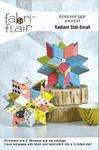 FabriFlair Kit/Radiant Star - Small

Dimensional paper piecing kit - Small



Out of Stock
FIBER ETCH

Kit includes: Scarf 14" x 14" Pattern, Stencil Paper, and Instructions.


Finger Light

Comes in miscellaneous colors.


Floral Fun Embroidery CD

Floral Fun by Stitchique and Janome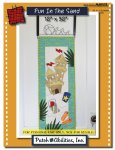 Fun in the Sand

Patch Abilities Inc - #8 in a 12 pattern series


Funky Flower Table Runner

Hatched and Patched Design - Finished size 15" x 57"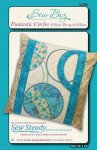 Funtastic Circles Pattern

Sew Biz design - Pillow Wrap and Pillow - 16" x 16"


Glitz Christmas CD

OESD - Glitz Christmas CD - Signature Pack #12220


Holiday Refrigerator Pen & Pen Holders

15 Dakota Collectibles Embroidery Designs


Jumbo Crochet Hook Size Q

US Q



Out of Stock
Kangaroo Bluff

53" x 63"


Meadow Dreams Pillowcase

Susan Rooney pattern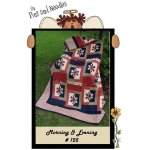 Morning & Evening Pattern

On Pins and Needles pattern


OESD Poinsettia Tiling Scene

OESD. Every Stitch Counts designs. 16 Designs compatible with a variety of hoop sizes.


Overlock Sewing Book

by Tove Fevang


Owl Greetings Embroidery CD

Owl Greetings by Stitchique and Janome


Rising Star

Kwilt Art Design - finished size approximately 38" x 40"



Out of Stock
Round Robin Rebels Unite Patterns

Cut Loose Press


Row'n & Sew'n Pin

Row by Row Experience 2015


Serging Australia

Overlocking Artistry by Anne van der Kley


Signs of Spring

Patch Abilities Inc - #5 in a 12 pattern series


Star Power Pattern

Tracey Brookshier design - 60" x 60" lap quilt


The Anything Goes Bag Pattern

Lizzie B Cre8tive pattern. Handbag - 6" x 12. Tote - 12" x 12".


Tips, Tricks, & Techniques - Chenille By the Inch

with Chenille By the Inch Fabric Cafe


Turn Around Table Runner pattern

Poorhouse Quilt Designs - Designed for minimum 40" wide fabric