Bobbin Saver M Class

Bobbin Saver Class M



Out of Stock
Channel Locks

Channel Locks for Quilt Maker Pro 18


Couching Feet Set 1.5 ,2, & 3 mm

Quilt Maker Pro Quilting Machine for adding couched embellishments using a variety of specialty threads, fibers and yarns. Contains 3 feet - 1.5mm, 2mm, and 3mm.



Out of Stock
Echo Feet Set 3/8, 1/5, and 3/4 inch

Quilt Maker Pro Quilting Machine for achieving an effortless echo quilt effect with or without rulers


EZ Ruler Foot

EZ Ruler Foot for QuiltMaker Pro 18



Out of Stock
EZ Wind Bobbins Quilt Maker Pro

EZ-Wind Bobbins


L Style Bobbin Case Tension Guage

L Style Bobbin Case Tension Guage


Magic Bobbin WashersLittle Genie

Magic Bobbin Washers Little Genie Size L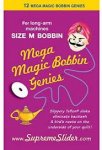 Magic Genie Bobbin WashersClass M

Mega Genie Special size for all Long-Arm Machines


QMP Pinpoint Needle Laser

This provides a guide for accurate needle placement at the start or end of a quilting design. The laser light is adjustable for precise alignment with the machine needle.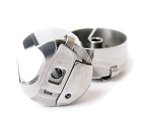 Quilt Maker Pro Bobbin Case

Bobbin Case for Quilt Maker Pro


Square Foot Set

For achieving a consistent seam allowance.


U Clamps from Grace

U Clamps from Grace


Zero Center Tape Measure

Zero Center Tape Measure